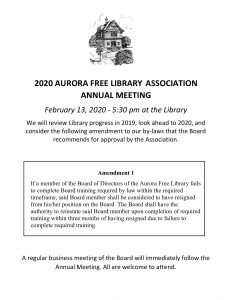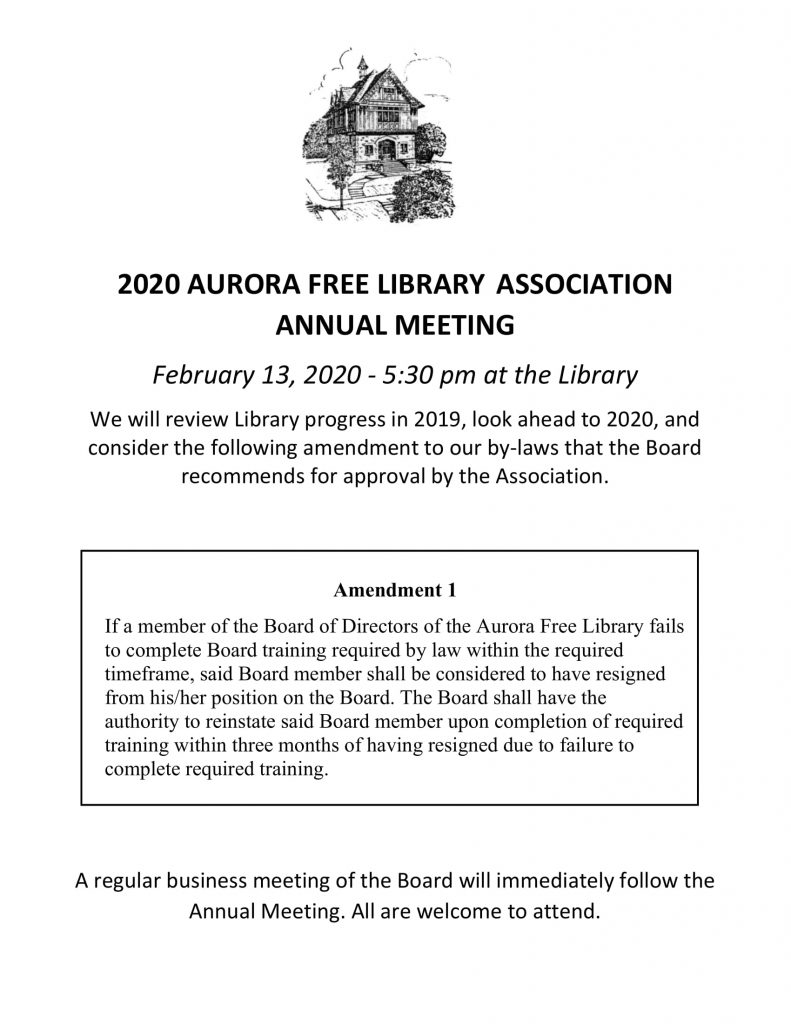 2020 AURORA FREE LIBRARY ASSOCIATION ANNUAL MEETING
February 13, 2020 – 5:30 pm at the Library
We will review Library progress in 2019, look ahead to 2020, and consider the following amendment to our by-laws that the Board recommends for approval by the Association.
Amendment 1
If a member of the Board of Directors of the Aurora Free Library fails to complete Board training required by law within the required timeframe, said Board member shall be considered to have resigned from his/her position on the Board. The Board shall have the authority to reinstate said Board member upon completion of required training within three months of having resigned due to failure to complete required training.
A regular business meeting of the Board will immediately follow the
Annual Meeting. All are welcome to attend.