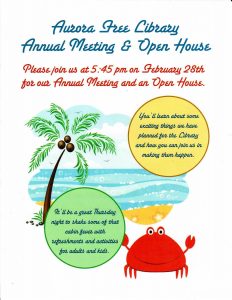 Annual Meeting & Open House
at Aurora Free Library
Please join us at 5:45 pm on Thursday, February 28, 2019, for our Annual Meeting and an Open House!
You'll learn about some exciting things we have planned for the Library, and how you can join us in making them happen.
It'll be a great Thursday night to shake some of that cabin fever with refreshments and activities for adults and kids.