It Isn't Too Late to Sign Up for Summer Reading!
This year to track your reading you can use an online summer reading log which will include challenges, missions, online badges, and so much more!
There are programs for readers and listeners of all ages from babies to adults with activities and special missions you can complete on your own or with the whole family.  There are also online raffles and special prizes that will be given out throughout the summer if you register ONLINE!
SIGN UP NOW and start tracking your reading!
Or, if you prefer, you can use our paper reading log and bingo sheet.
TEENS and ADULTS can enter weekly drawings for 5 weeks through September 5th! Record each book you read and be entered into weekly drawings for prizes! Accumulate points for each book read. Reach 500 points and be entered into an end of summer drawing for a $50 gift card!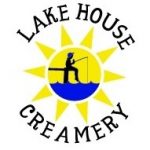 PRESCHOOL and ELEMENTARY KIDS can perform missions and win prizes and online badges. They will be entered into an end of summer prize drawing once they
reach 1000 points!
Additionally, once kids read for 15 minutes a day for 20 days they can take a photo of their reading log (or if tracked online we will see it) and visit the library to receive a FREE ICE CREAM CONE compliments of Lake House Creamery in King Ferry.
Just send us a photo of your log to staff@aurorafreelibrary.org or message us on Facebook with one and we will get you the coupon. THANK YOU Lake House Creamery for supporting our readers this summer!
Get the Read Squared App to track your reading! » App Instructions
Take & Make Bags Now Available!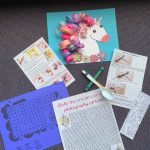 Weekly Take and Make bags are available, filled with activities to do this summer!
Check our Facebook page to see the latest ones.
Email staff@aurorafreelibrary.org or call (315)364-8074 to reserve one.
Page Turner Adventures
This summer we will be providing 10 Weeks of Virtual Programming fun from Page Turner Adventures starting on Monday, June 22nd! 
There are two ways to take part in all of the fun!
Join our NEW Facebook Group- Aurora Free Library Summer Reading. New online activities will be posted Monday through Friday!
Or, access each week's content on our website by clicking here. You will need the password SR2020 to access the content! New content will be posted weekly and previous weeks will also be available.
| | |
| --- | --- |
| All are welcome! | Password: SR2020 |
Page Turner Adventures — Virtual Summer Reading Program
What is Page Turner Adventures?
Page Turner Adventures, an EMMY award-winning children's television and live show production company will host the summer programs. Kenny Mikey is a former Ringling Bros. Circus clown and Jill Ross Nadler is a storyteller and author.
Weekly Schedule
Monday: SHOW DAY – A Virtual Comedy Story Theater show. (45-60 minutes)
Tuesday: PROJECT DAY – Crafts, games, recipes, science experiments, and activities that go along with that week's theme. (30 minutes)
Wednesday: AUTHOR & ILLUSTRATOR DAY –  Fun interviews and activities with some of the most amazing authors and illustrators in the business. In addition to the interview, we'll also have, read-alongs, activities, trivia games, and book giveaways. Some of our authors include:  Chris Grabenstein, Shutta Crum, Lori Haskins Houran, Teresa Robeson and Donna Gephart. (30 minutes)
Thursday: TWEEN DAY – Crafts and activities for upper elementary and middle school kids.(30 minutes)
Friday: SPECIAL GUEST DAY – A bonus show with another amazing performer! These include Ringling Clowns, world-renowned magicians, Grammy Winning Singers, ventriloquists, puppeteers, and pirates. We'll also "visit" exciting places like zoos, science museums, and the International Clown Hall of Fame. (30 minutes)
Weekly Themes
6/22: Imagine Your Fairytale Story
6/29: Imagine Your Space Story
7/6: Imagine Your Science Story
7/13: Imagine Your Adventure Story
7/20: Imagine Your Musical Story
7/27: Imagine Your Cooking Story
8/3: Imagine Your Underwater Story
8/10: Imagine Your Circus Story
8/17: Imagine Your Theatre Story
8/24: Imagine Your Pirate Story
This program is made possible with funds from the Decentralization Program, a regrant program of the New York State Council on the Arts with the support of Governor Andrew M. Cuomo and the New York State Legislature and administered locally by Finger Lakes Community Arts Grants(FLCAG) at Auburn Public Theater.